Innovative Ag Performance Group Ltd. is a locally owned and operated Ag Retail near Delisle, Saskatchewan, that also offers custom on-farm treating programs. We specialize in seed coating development and application, and are the proud innovators behind PROTEC polymer coating and PROCOATER treaters. The success of our business relies on the success of our growers. As such, we are invested into providing innovative products and resources for crop production.
---
At IAP, we understand that crop production requires access to a variety of inputs. We have made it our priority to develop strategic partnerships with manufacturers and now offer full range of herbicides, fungicides, insecticides, and macro/micro nutrients in addition to seed treatments. In conjunction with our manufacturing partners, we strive to continually promote growth through innovation. CONTACT US for more information on retail products and how we can invest our time into your inputs.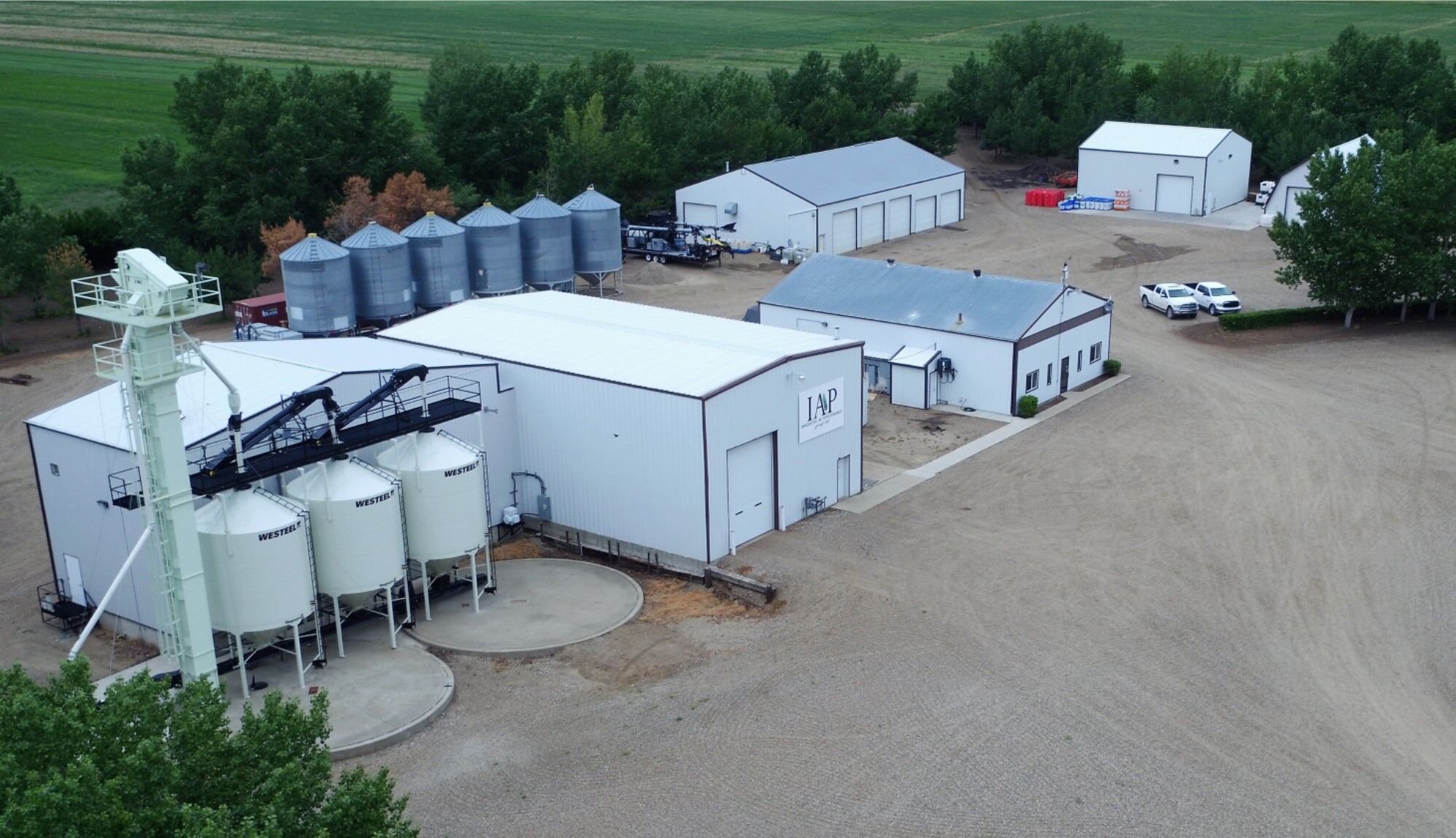 Innovative Ag Performance Group Ltd. provides custom seed treating with state of the art PROCOATER treaters. PROCOATERS are gravity-fed seed treaters equipped with peat inoculant and spinning disk liquid applicators, three belt conveyors (not augers), and a 12' hex drum engineered with a smooth finish to allow for gentle and uniform mixing. Each PROCOATER also has a completely customized Programmable Logic Controller (PLC). The PLC is calibrated to provide each operator with accurate real time application rates, which helps to maximize seed application and maintain integrity. Uniformity is the key to maximizing the effectiveness of the products you have invested in. Our on-farm services are mindful, efficient and provide extensive expertise in seed treatment application. All of our operators are equipped with proper certification and experience to handle all seed treatment equipment. IAP seed treaters will properly apply treatment to all types of seed, but are specialized on treating pulse crops. We apply PROTEC, peat inoculants and seed treatment to pulse seeds, to save you countless hours during your busy seeding season. See our PROCOATERS for more details.
---
PROTEC is our exclusive polymer coating used to extend the shelf life of your peat inoculant. PROTEC is specially formulated to act as a food source for rhizobia bacteria, extending their shelf life from the traditional 24 hours to 30 days. The rhizobia bacteria in the inoculant, is measured in CFU (Colony Forming Units) counts. The CFU count decreases exponentially when exposed to air. By applying PROTEC in conjunction with peat inoculant, third party research has show that the CFU count is maintained at effective levels up to 30 days, extending your seeding window and providing you with extra protection on your inoculant investment. See PROTEC COATING for more details.